LOST & FOUND SHIPPING SERVICE
Lost or forgotten your notebook (laptop), mobile phone, yours digital cam or something else at the airport in Hamburg?
We are able to help you getting your forgotten or lost property back. We offer the pick up at Hamburg Airport, professional packing (including oversea shipping) and return the found items to your desired address.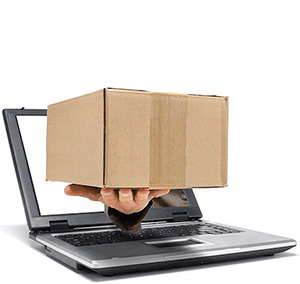 What to do?
Do you have your item number from the lost property office yet? If not, please contact the Airport Office at Fundbuero@ham.airport.de or +49 (0) 40 50 75 - 0 first.
To process your order we will need the following two forms completed and signed.
You can easily send them by fax:
+49 (0) 40 51 31 51 62
or use our
Online-Forms
.
When we receive the forms by fax or e-mail, we will process the order to your specifications.


  *CET/MEZ + 1h
**Late pick-up at extra cost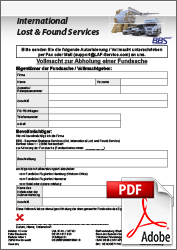 Authorization
This authorization we need
to get handed the find at the airport..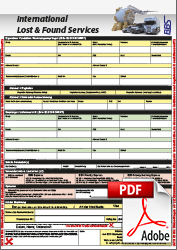 Shiporder
This shipping order, we need
to send you your property back.